MicroMonsta
8-voice polyphonic desktop synthesizer
MicroMonsta is now discontinued won't be available again. Expect its successor coming out later this year (news are posted on Facebook and in our newsletter).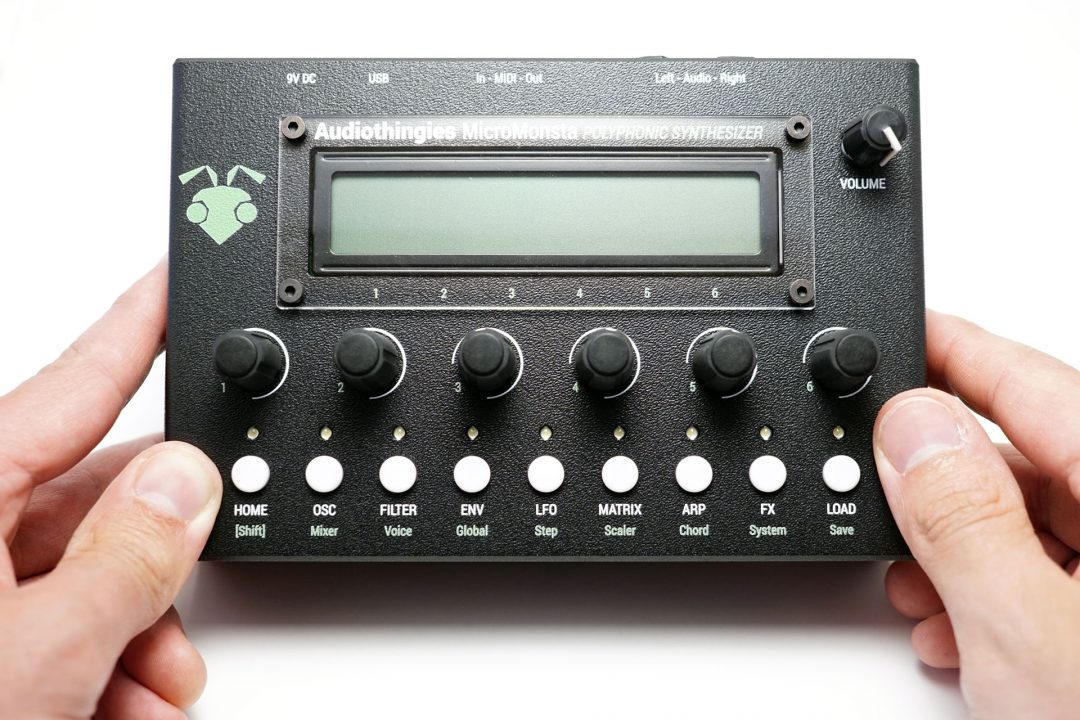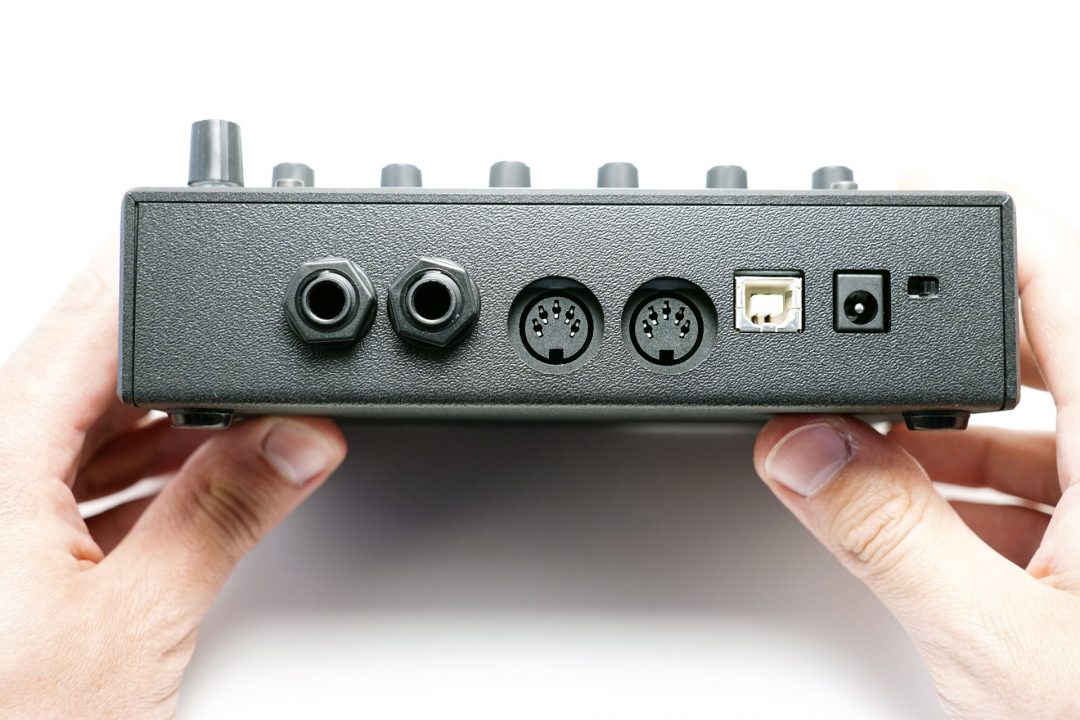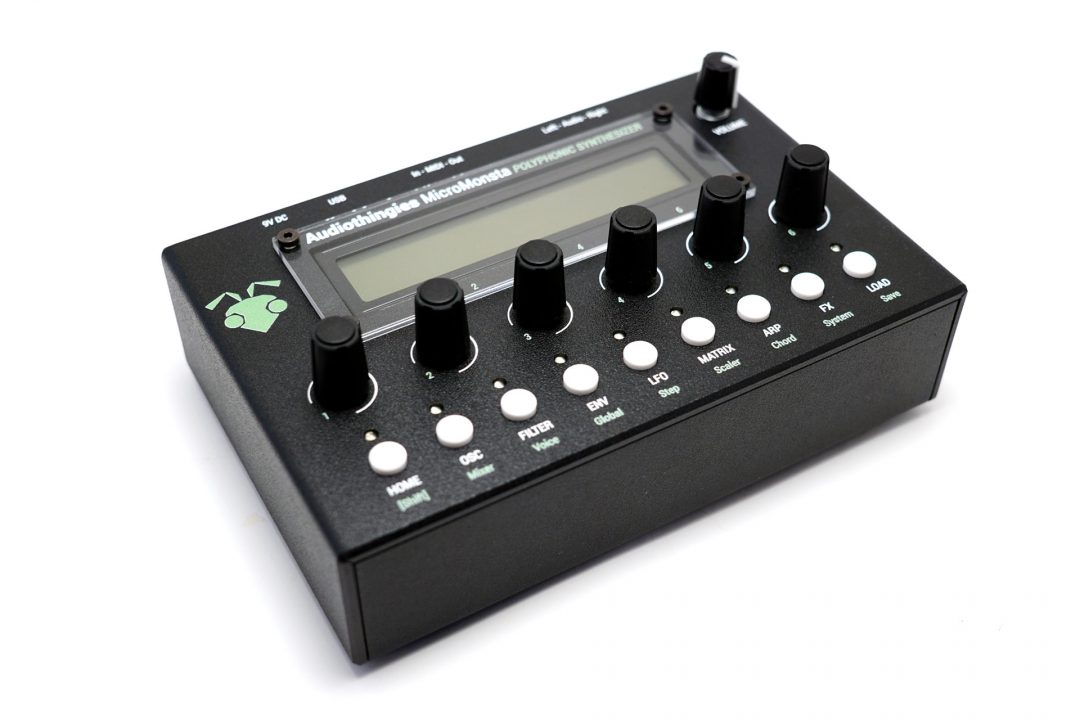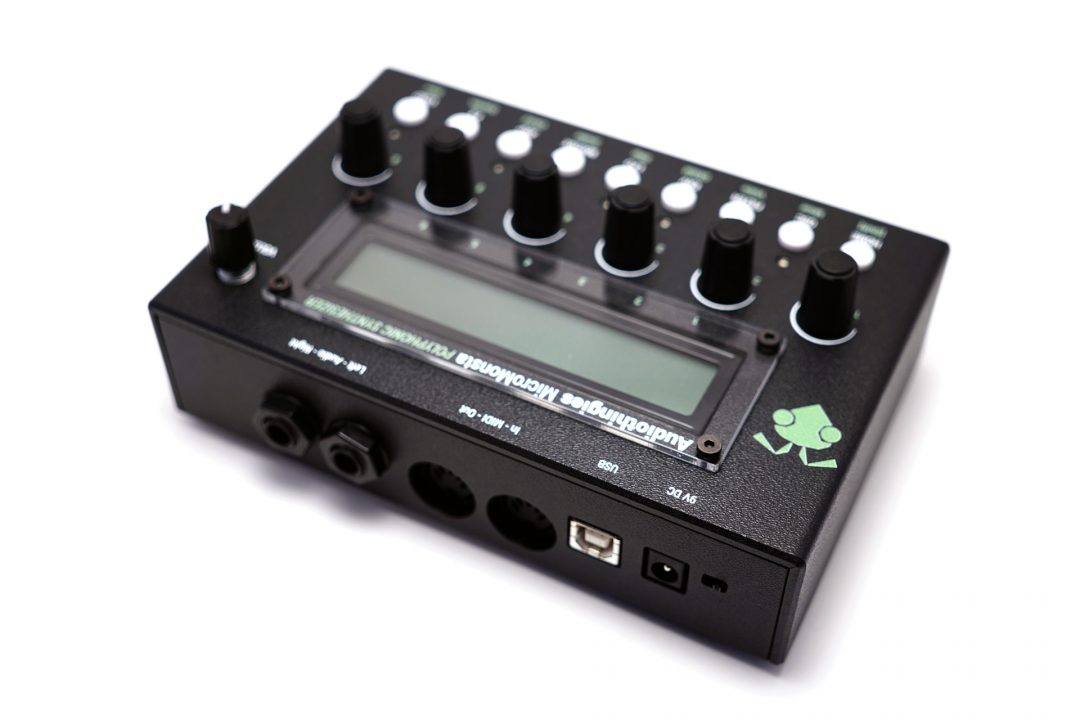 The Micromonsta is an 8-voice polyphonic desktop synthesizer.
Small, powerful, great sound, usability and easy editing were key elements while designing the Micromonsta.
It features:
8 voices of polyphony
2 oscillators, 1 sub oscillator, 1 multimode filter, 3 envelopes, 3 LFOs, 6 modulation slots, 3 scalers, 1 lag operator per voice
12 oscillator types + 30 (multi-sampled) wavetables (15 factory featuring both evolving sweeps and totally random wavetables + 15 user for your own creations)
8 filter types
Powerful detuning options (both per voice and per oscillator)
Powerful arpeggiator with step pattern editor, slide and accent capable for 303-ish arpeggiated phrases
Deep modulation matrix (with for example filter parameters, envelope or LFO speeds as destination)
A chorder module allowing the generation of 4-note chords within a key/scale
Internal FXs
384 preset slots to store your sound creations
Plus, added to the original release with firmware updates:
Non-interpolated wavetables
Arp pattern randomization options
MPE compatibility (Settings: Channel 1 = common, Channels 2 to 16 = notes, pitch bend set to +- 48 semitones, slide: CC1, relative unipolar or CC74, relative bipolar)
USB MIDI input
Drone mode
Microtuning support
Buy it now
Optionally sold without power supply if you can provide your own (center positive, 5.5/2.1mm plug, 9V, 200mA minimum).
252.50€ – 262.50€