So-Chic DIY kit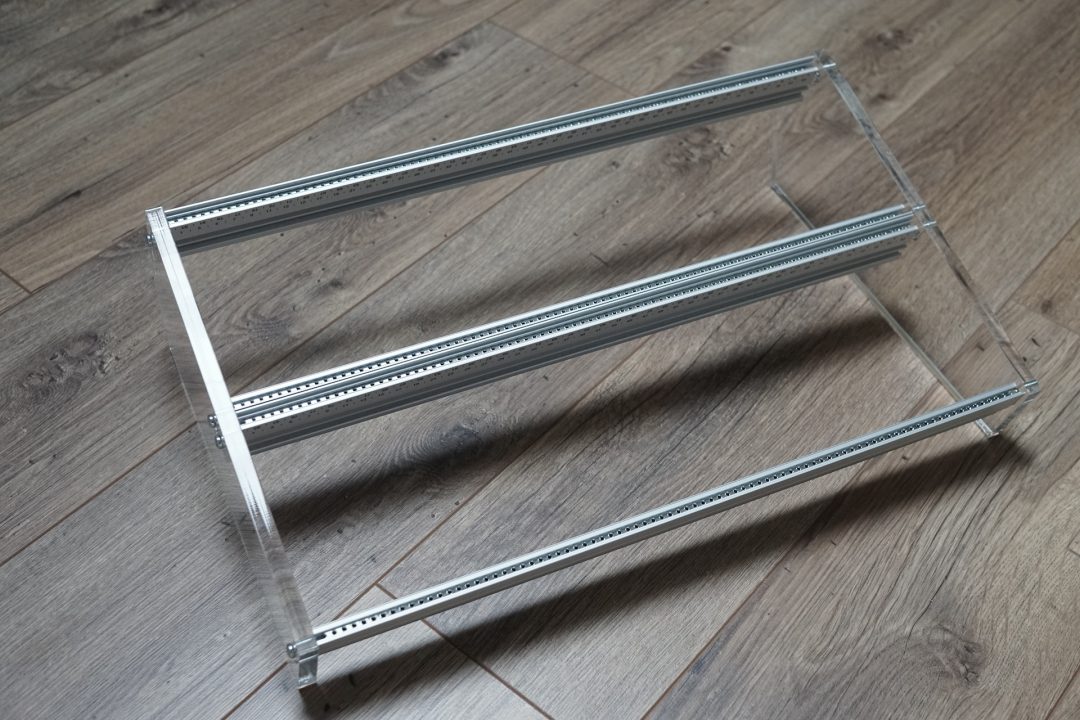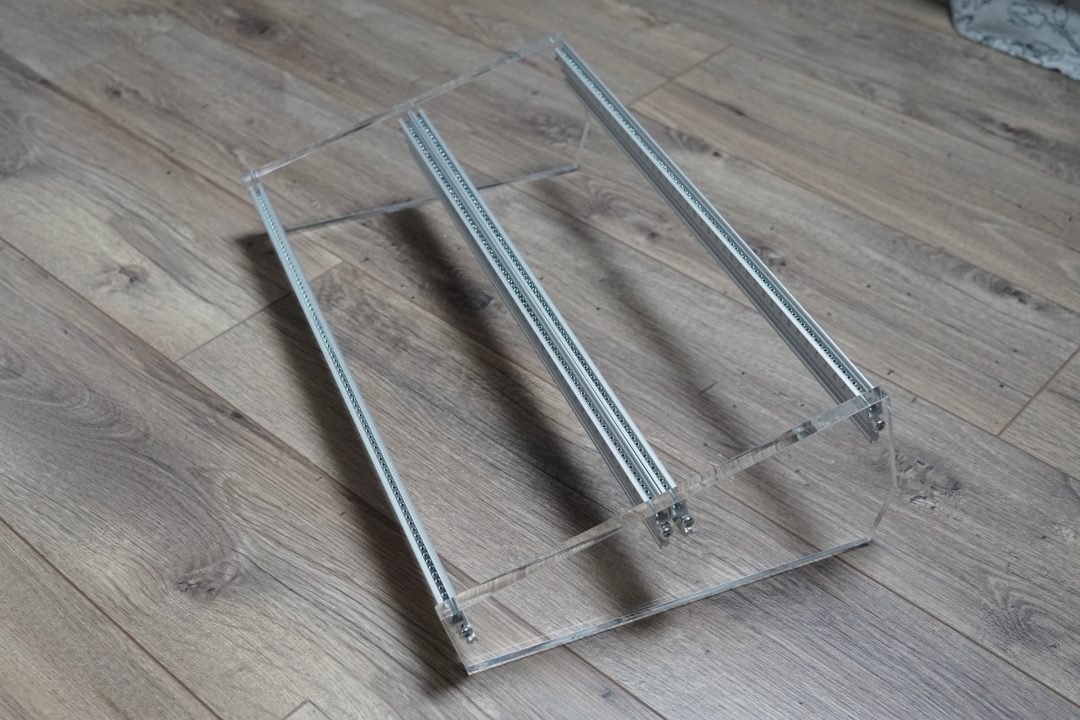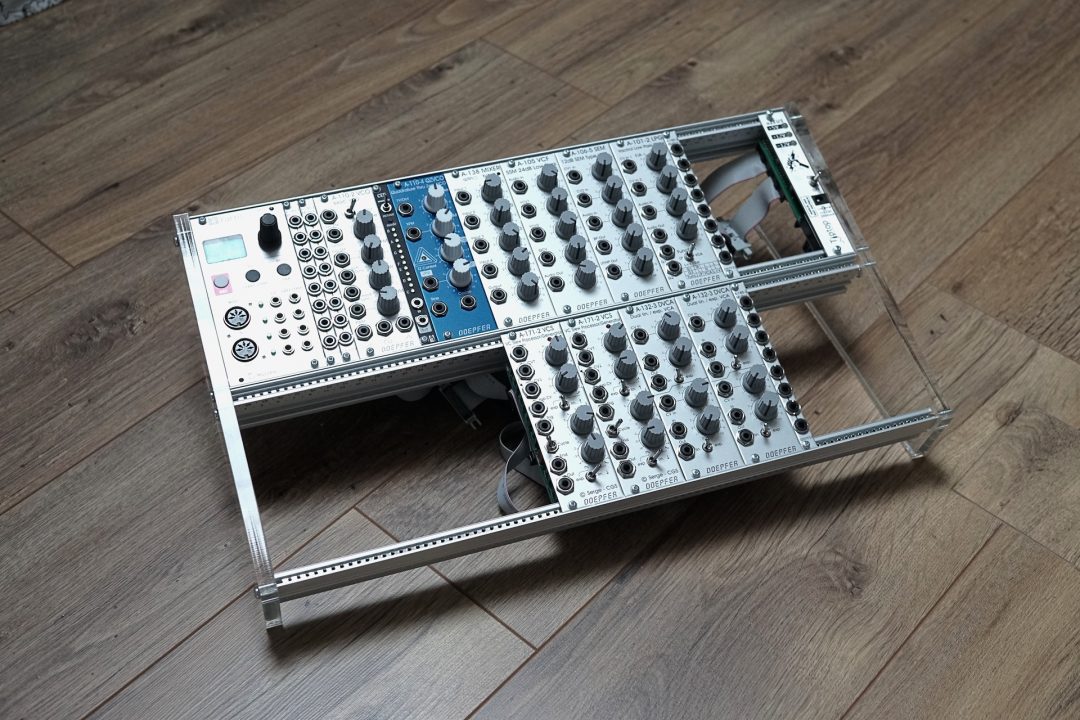 Our "So-Chic" DIY Eurorack frame kit is an inexpensive and elegant way of entering the Eurorack world.
"Do not start with 3U" – Did you already hear that? That's why we designed this 6U open frame, perfectly sized to welcome a nice Eurorack setup to be used in the studio.
What's included?
The DIY kit comes with everything included to get you started:
2x 10mm thick transparent acrylic cheeks
4x 85HP high quality rails (you can easily cut down the rails to 84HP if you prefer, but you may actually need this extra HP, as more and more modules are using odd-sized panels)
4x M2.5 threaded inserts (we don't like nuts, do you?)
8x M5 screws (to mount the rails to the end cheeks)
a pack of 200 M2.5 screws (to mount your modules on the rails)
4 rubber feet
Specs:
6U (2 rows of Eurorack modules)
85HP per row
Max usable depth: Top row: 80mm – Bottom row: 45mm
Depending on modules, it might be more than this, because of the angle, our CED tuner module largely fits in the bottom row despite its 50mm depth for example
The So-Chic Eurorack frame kit does not include any module, nor power supply solution.
For this kind of opened configuration, we recommend using a PSU with flying bus cables, like Tip Top uZeus or 4ms Row Power.
Buy now Discontinued
87.50€
Note that the kit does not include any module, nor power supply solution.
Out of stock